Thanks Luca understood.
If any one else knows more details on this router type I'd appreciate some light in regards to opening and forwarding although Luca prety much explained it.
That's what I thought it was about opening and forwarding as well till I saw the configuration of opening being tied to a specific IP.
This is what confused me because OPEN port goes under NAT tree and not Firewall etc.
I too thought that opening means the main modem router, your gateway to the internet, just opens the port in its firewall (but what's with the PC's IP ?)
The rest about forwarding it to an IP is logical and I knew it since long time ago.
Its just that this new modem router confused me !
My Open Port console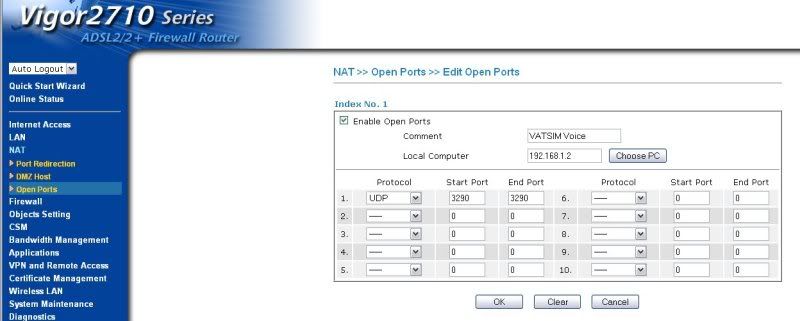 My Forward Port console