- Tue Mar 24, 2020 10:12 am
#548266

Tuesday 24th March, 10:15am.
Riga,Latvia.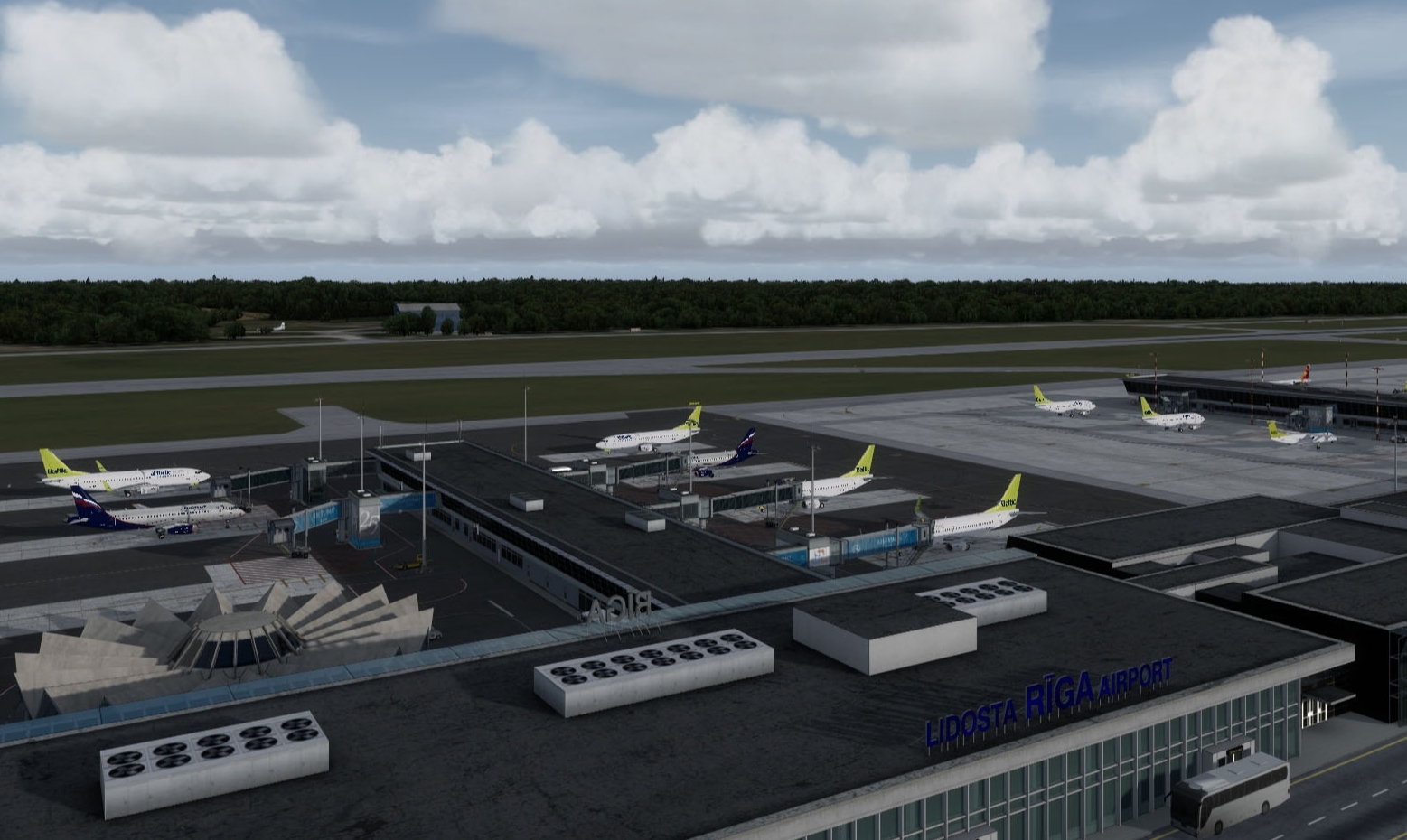 JUSTSIM RIGA AIRPORT
Good morning!
This post is to announce an upcoming virtual airline serving the Baltic states, connecting them with a wide variety of destinations across Europe, Russia, other Commonwealth Independant States and the Middle East.
We operate out of 3 bases. Riga in Latvia is our largest base and also our headquarters, with Tallinn to the north in Estonia and Vilnius in Lithuania to the south.
Some interesting facts of this virtual airline include being powered by the very popular
vAMSYS
organization software, an
interactive discord server
which will focus as the main communication point for the virtual airline and an
all-payware
fleet consisting of :
12 - Dash-8 Q400 - Majestic Dash-8 Q400 for P3D and the flyJsim Q400 for xPlane
6 - Boeing 737-300 - PMDG 737-700 with "classic" layout for P3D and the IXEG 737classic for xPlane
4 - Boeing 737-500 - PMDG 737-600 with "classic" layout for P3D and the IXEG 737classic for xPlane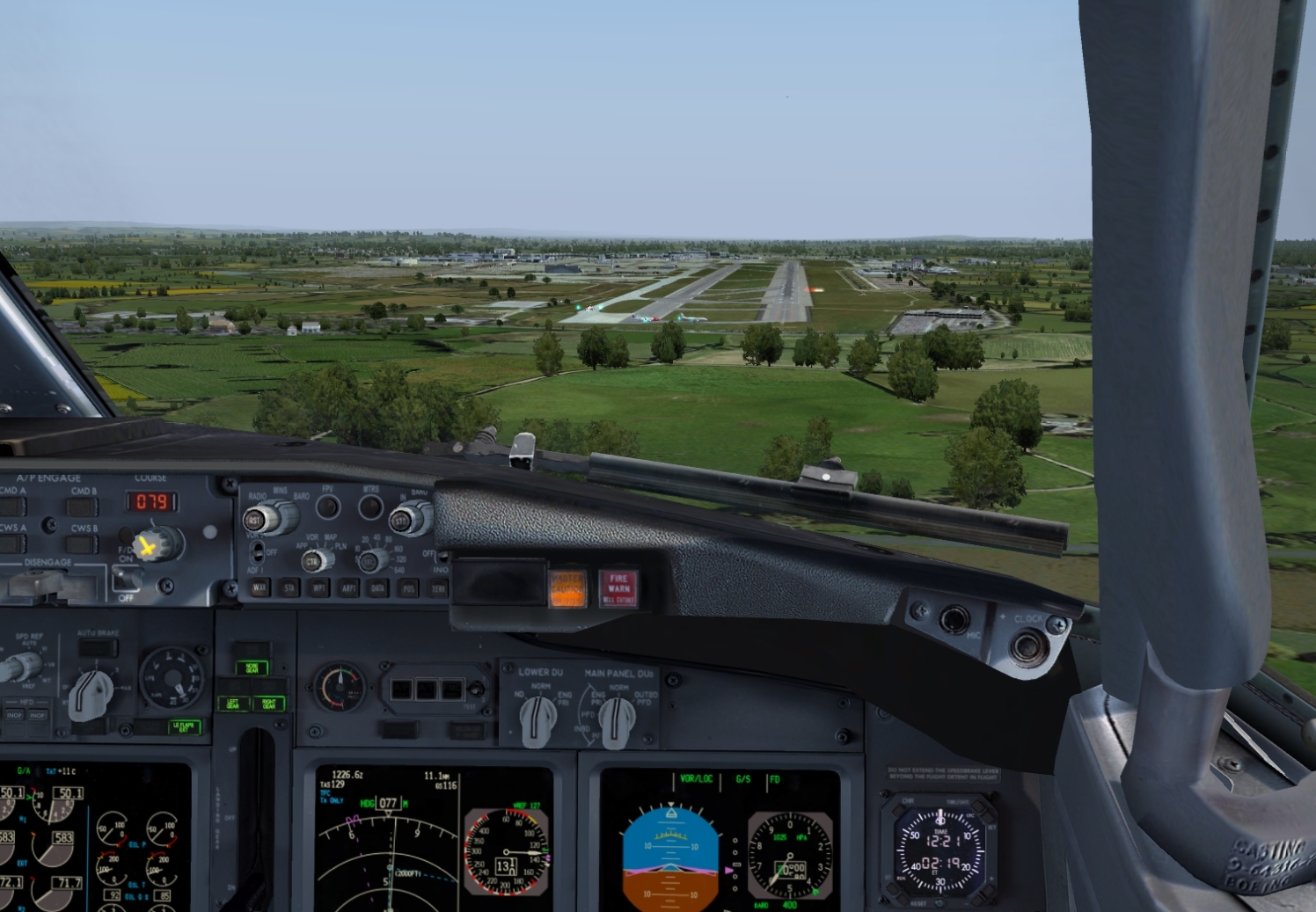 ARRIVAL INTO BUSY LONDON GATWICK
We are working closely with iniBuilds regarding the above fleet.
vBaltic has gained official acknowledgement from the real-world airBaltic. They understand our plans, have a point of contact with us if they wish to be more involved in the future but at the present time with the current real-world climate have opted to review this at a much later date and we look forward to that nice moment.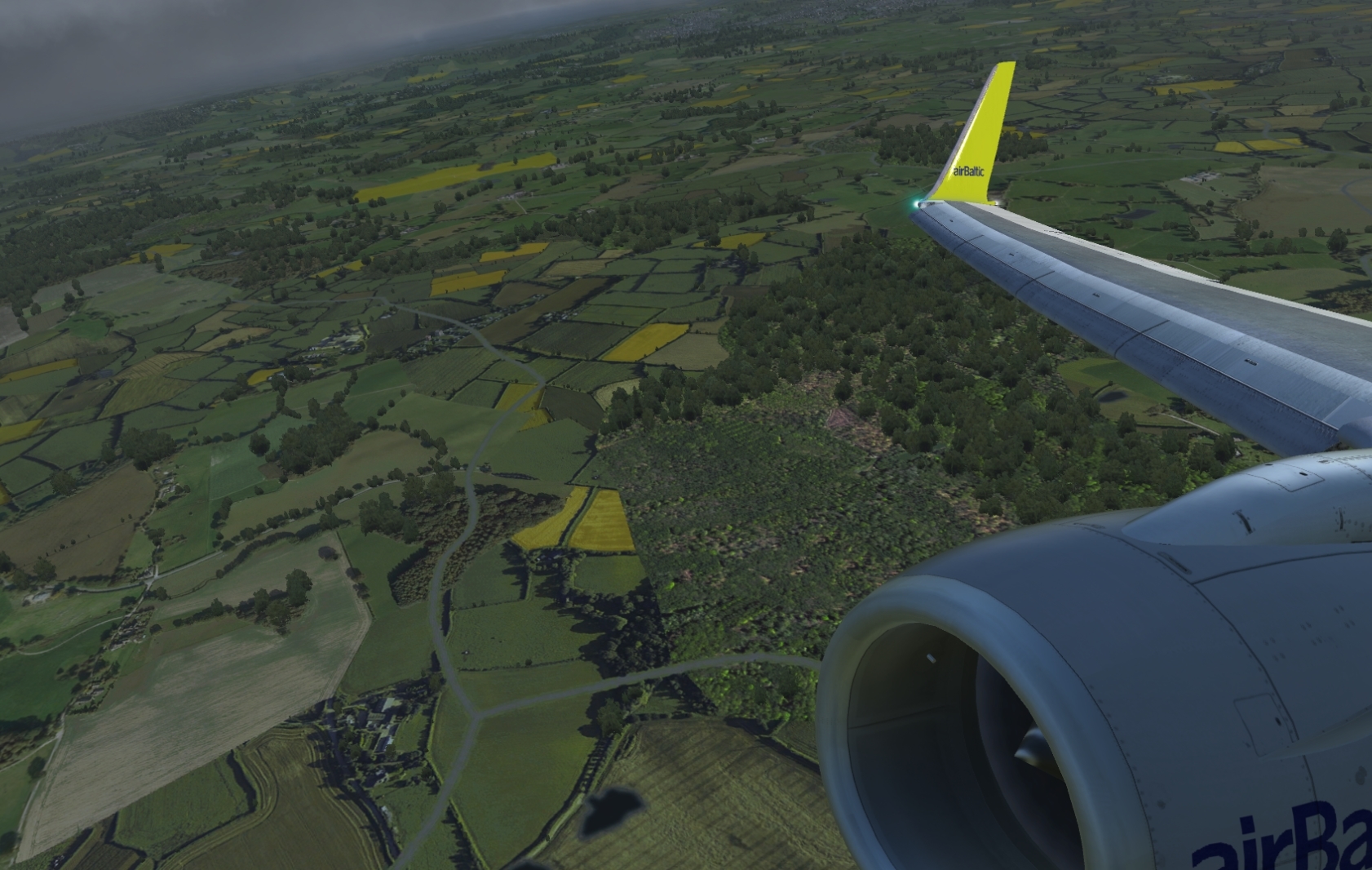 The goal behind the virtual airline is to utilize the excellent social media content available online directly from the airline to help our members operate within a highly realistic environment inside the simulator. For this reason upon opening we will only be recruiting a small number of pilots to operate our services across both turboprop and jet fleets and encompassing movements at all 3 of our bases equally.
The addition and common operation of the Airbus A220 within the real-world airline will NOT currently be simulated at vBaltic but the airline will review this situation periodically.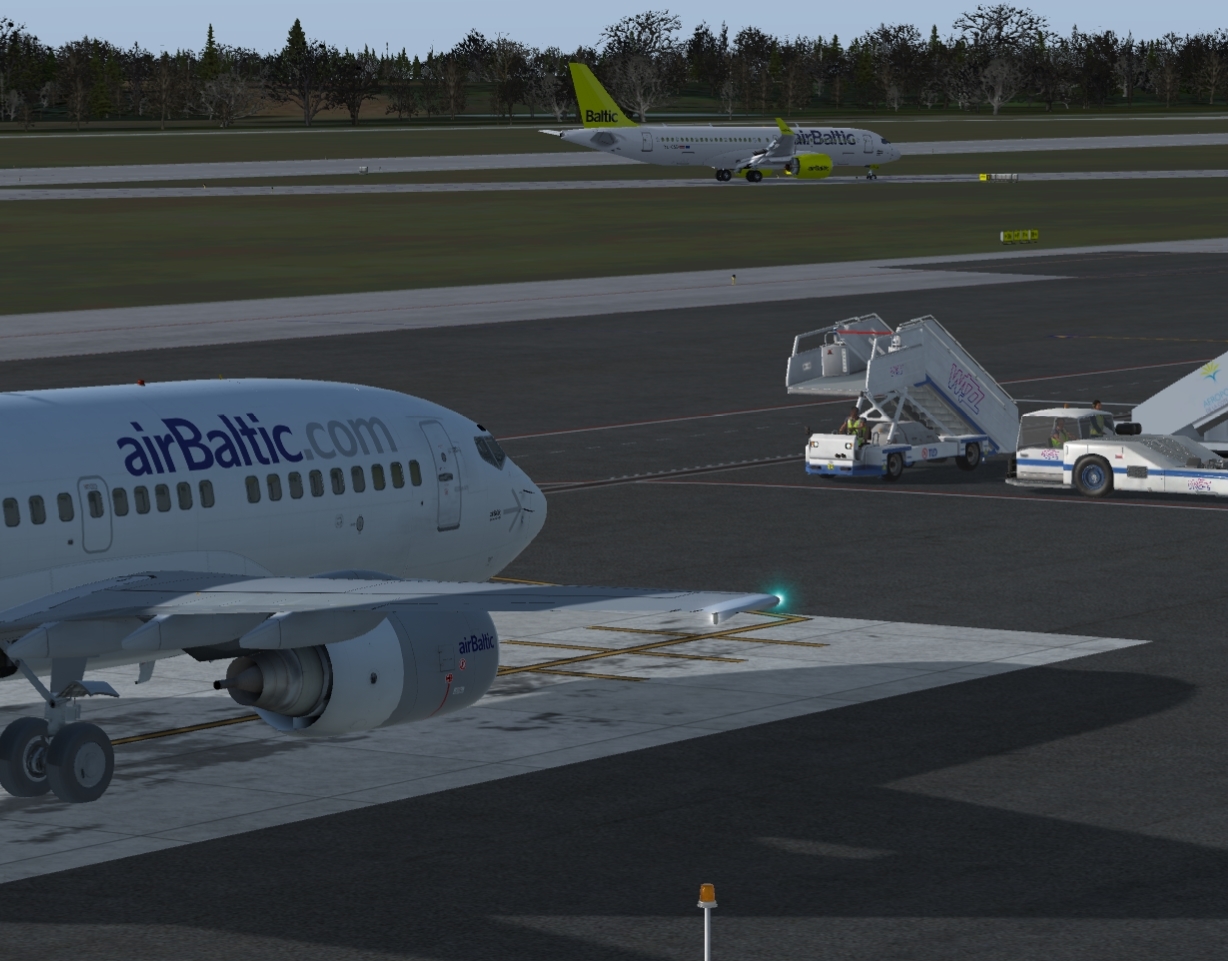 Shared cockpit will be available to members across any fleets where it is possible to do so.
We have already made contact with the Latvian and Estonian vACC and look forward to working closely with them, and becoming a familiar callsign both locally and at the various VATSIM events held across Europe and beyond at regular intervals.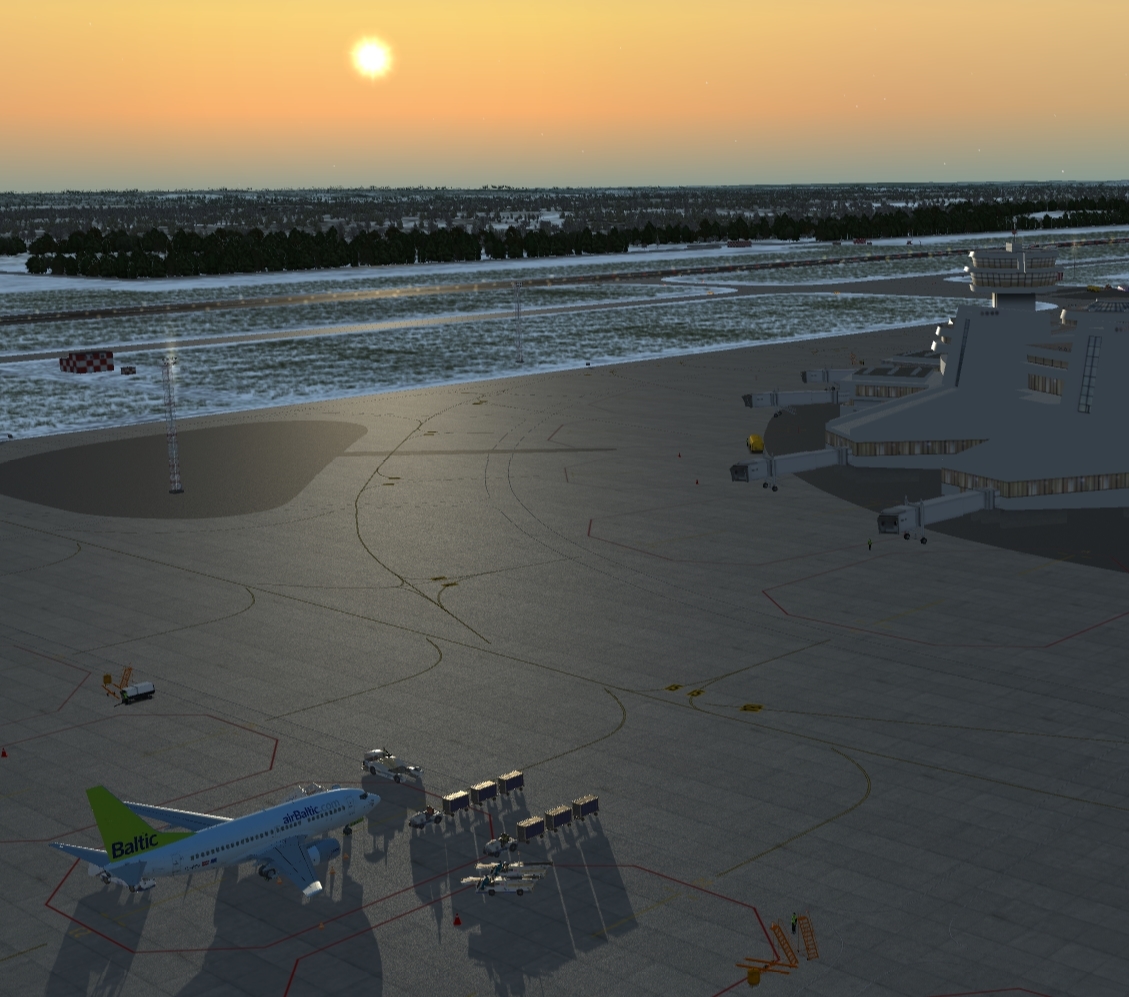 TURNAROUND IN THE FADING LIGHT IN MINSK
You are welcome to visit any of the links below.
Thank you for reading and kind regards!
vBaltic staff.
http://www.vbaltic.eu
http://www.facebook.com/vbalticeu
http://www.twitch.tv/vbtv