- Tue Mar 13, 2018 3:44 am
#522285
From the Ugandan Knuckles event at HUEN...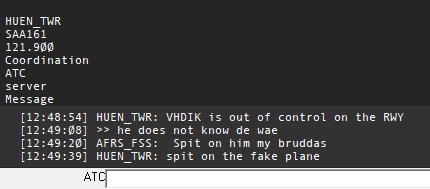 Memes were had.
Also, this is old, but...
Nestor Perez 1369273 wrote:...On CTP at LON_S_CTR:


London Control, good evening BAWXXX with you

FL4000

.


after 15 seconds laughing...


Station calling London, say again.


here comes the pilot, 150% confident of himself...


BAWXXX with you,

FL4000

.


another 15 seconds laughing...
That sounds suspiciously like
something that happened on a stream of Matt Davies controlling LON_CTR (not on CTP either).
Same dialogue too, to a tee.
You sure that anecdote's yours, Nestor?