- Mon Mar 11, 2019 7:02 pm
#531304
Good Evening Everyone,
I would like to present a new tool for pilots (
I know right?)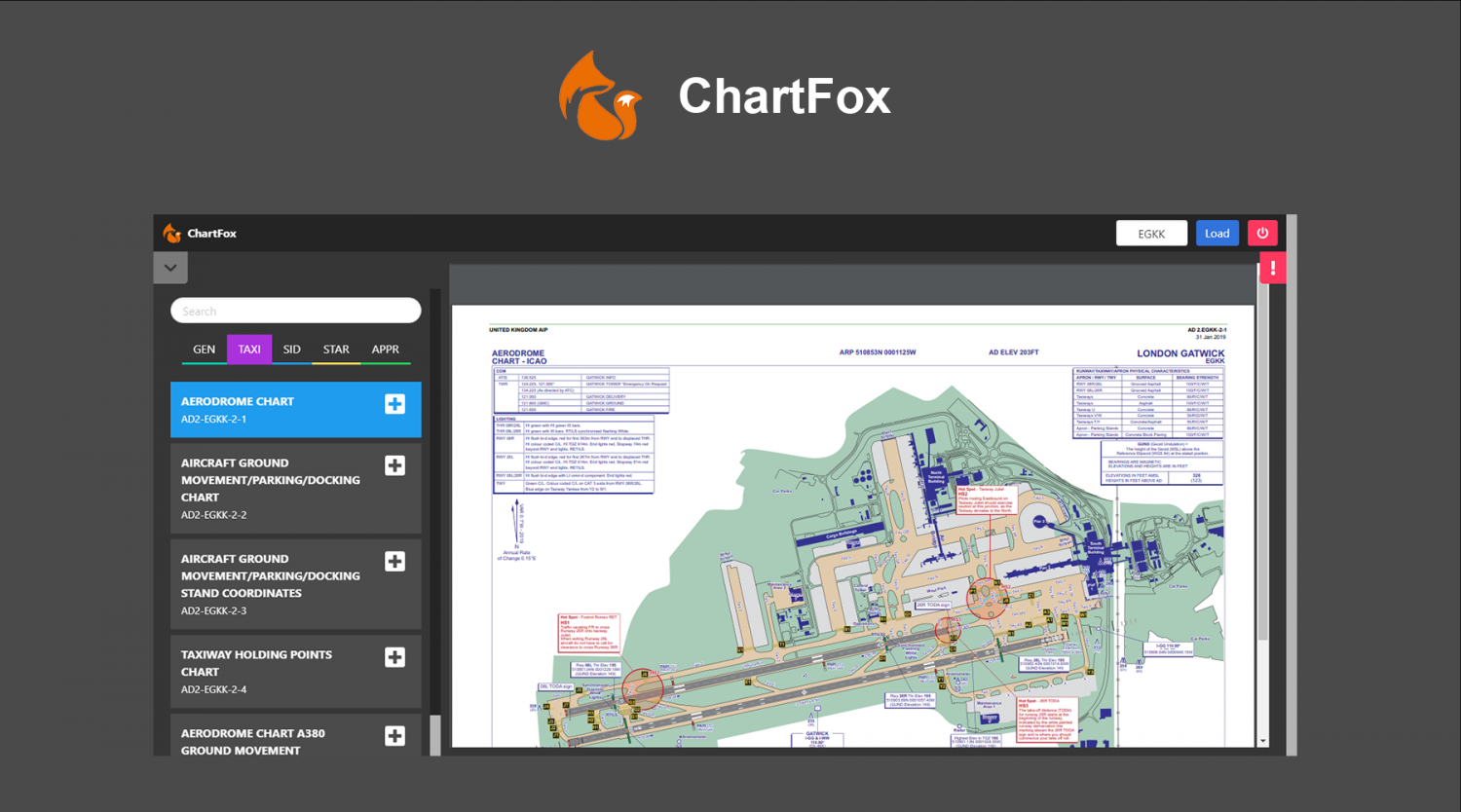 ChartFox is a
completely free
, digital chart solution for flight simulation purposes. For too long when flying on the network you have had to trawl through mis-matched AIPs, foreign languages and confusing websites to gain access to publicly available charts and airfield information. ChartFox attempts to solve these issues, by giving pilots quick and easy access to charts on-the-fly, across most devices.
It currently has around 20,000 charts accessible spanning over 1,200 airports, with more countries being supported over time. On average, 80% of flights on the network have at least one fully supported airport in their flight plan (and more have the AIP supported in lieu)! A full coverage map and live stats can be found on the homepage.
ChartFox has, for the past month or so, undergone a series of closed beta tests with members of VATSIM UK, and has also recently been implemented on VATSIM UK's airfield information pages.
 Now, after a successful testing period, ChartFox is being rolled out for the whole of the VATSIM membership to enjoy!
For a full feature list, and access: https://chartfox.org
So, what are you waiting for?